Tips to design rooms during building construction
A building made of brick and mortar can be converted into a home only if each and every aspect of the building is carefully planned and designed. The preferences of all the family members should be taken into consideration while designing the house. Also, the expansion plans of the family should also be considered. So, are there any tips to design rooms while building a house? Let's see more on this topic.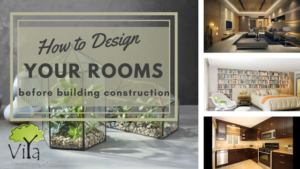 Each room has an identity of its own. Be it the bedroom, the bathroom, the kitchen or the living area, each should be a strand that is woven carefully into the beautiful cloth that is your home!
Various aspects have to be carefully thought out before designing each and every room in your new house. Here is a series with tips to design rooms while constructing a house. This includes ideas to help you design your bedroom, bathroom, kitchen, library and house elevation.