House Elevation Design you could choose from
We are always unsure if our home will look similar to the picture we paint in our dreams. Once we decide to build our dream home, the very first thing to finalize is the house elevation design. The house elevation design gives us an idea of the what our house will look like post completion.
In architectural terms, house elevation design is the representation of our home's design as a two-dimensional picture.
Just like any other architectural drawing, house elevations are also drawn according to scale. This means that the length and thickness of each line correspond to the measurements of a finished home.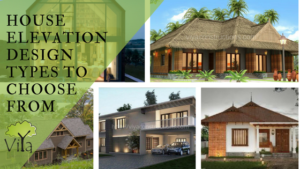 Significance of House Elevation Design
It is absolutely necessary to develop a house elevation design that aligns with your ideas. Deciding on the elevation is the very first step in the course of construction. Not giving the house elevation adequate importance could backfire. It could result in your house looking completely different from your expectations. Also, the space utilization may not be appropriate. The house elevations show the interior as well as exterior features of the house. It also assists the construction team by providing the exact specifications required to create the building.
Elevations depict how your home will look when viewed from specific angles. There are different types of elevation with respect to these specific angles. Front elevation, side elevations, rear elevations and split elevations are some types.
Different Styles of House Elevation Design
Contemporary
The Contemporary style of architecture is quite popular today. With its asymmetrical features and bold geometry, this style makes a very strong statement. Contemporary style embraces both beauty and practicality. We are often confused between contemporary style and modern style elevations.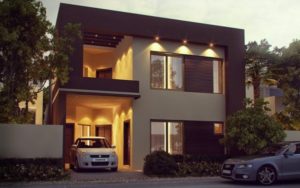 Modern style house elevation design has established characteristics. On the other hand, contemporary style is constantly changing. The contemporary style also borrows elements from different styles and is quite flexible. Exterior features of a contemporary house usually offer a striking appearance. Large windows, intelligent landscaping, dramatically angled roofs are typical examples of such features.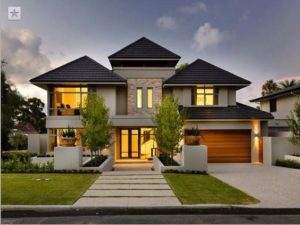 Image Source hhomedesign.com
This style is perfect for you if you do not prefer to stick to just one theme. With this style, you can combine different elements and bring about a unique feel. However, to execute this style perfectly you will have to hire well-trained professionals and workers. Even the best ideas may fail if the right person does not execute it.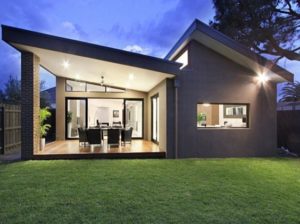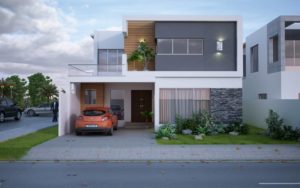 ImageSo

urce Architectureartdesigns
Modern
You may have the perception that modern homes are the ones where the latest trends and technology is applied. This is not completely true.
The main characteristic of modern home is its balance with the ecosystem. Modern homes are usually simple and elegant in appearance. They usually embrace the concept of minimalism. Though it appears simple, modern homes involve extensive planning. Be it choosing furniture or setting the light, everything requires consideration of intricate details.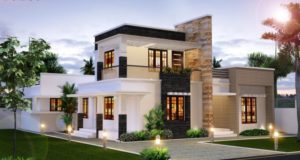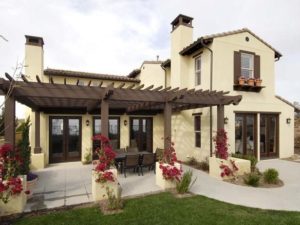 The most prominent characteristic of modern homes is its utilization of natural light.  Large windows and beautiful open spaces allow such a utilization.
Pergola is another element that allows natural light into the house. The furniture used usually deliver a clean and simple look. The idea is to go as minimal as possible. The design of modern homes is such that it leaves a deep sense of comfort. Thus, the design eliminates any clutter.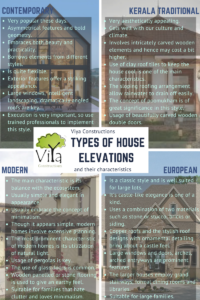 Also, this design focuses on keeping you close to Mother nature. The use of glass doors is common. This allows more natural light avoiding the need for external lighting. Wooden panelled or stone flooring is commonly used. This gives an earthy feel to the place.
Modern home designs are getting smarter every day. If you are a person who hates clutter and loves going minimal, this house elevation design would be perfect for you. Remember that this kind of design is not as simple as it seems. It requires smart planning.
Traditional- Kerala Style
Traditional Kerala style house elevation design has become increasingly popular over the years. As they say, "Old is Gold". The beauty of this style is incomparable. Also, this kind of architecture gels well with our culture and climate. This style uses a large number of wooden elements. In fact, the beauty of it lies in the intricately carved wooden elements. Hence, this style may cost a bit higher. Especially, since there is a lot more of carpentry work involved.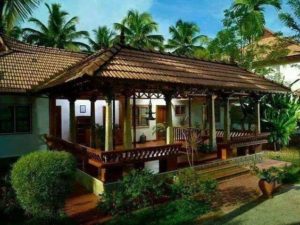 The use of clay roof tiles is one of the main characteristics of this style. The roof tiles also help to keep the house cooler. The sloping roofing arrangement employed allow rainwater to drain off easily. The concept of poomukham is of great significance in this style. Poomukham is the first space in the house. It is an open veranda that protrudes forward at the front of the house. Pillars support the poomukham. Another important element is the beautifully carved wooden double doors.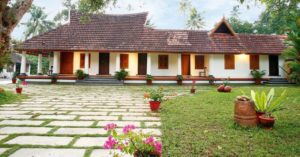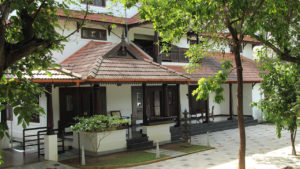 ImageSo

urce OnManorama                                                                                     

ImageSo

urce Caroleeyam Calicut
Recreating a home similar to the one you grew up in will always increase the sense of being at home. If you hold tradition and culture close to heart, this is definitely the style you should go for.
European
We often dismiss off European style architecture. This is because we assume that it is only well-suited for Europe. This is not true. It is possible to adopt this style of architecture anywhere around the globe. It is a classic style and is well suited for large lots. It's elegance is one of a kind. You could relate it to the fairy tale houses that is almost castle-like.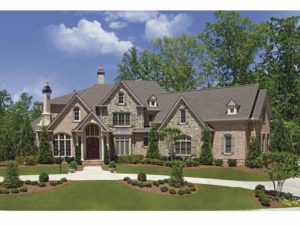 European houses usually use a combination of two materials such as stone or stucco, bricks or siding. Bricks are popular because it delivers a unique feel. Copper roofs and the stylish roof designs with ornamental detailing bring about a castle feel.
A typical European house may be single or two stories and is quite large. This design is best suited for a growing family. Large windows and doors, arches, arched entryways are prominent features of a European house.
The larger houses employ grand stairways, formal dining rooms and libraries. However, the smaller houses may scale down these elements.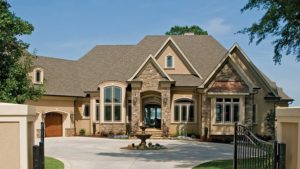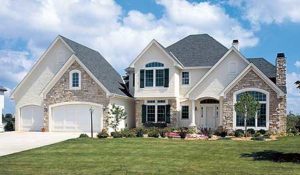 ImageSo

urce builderhouseplans.com                                                                             

ImageSo

urce architecturaldesigns
If you love the old school charm and are looking forward to accommodate many members, then this style of house elevation design is perfect for you.
Combinations
There is never a limit when it comes to creativity. You do not have to limit your house elevation design to the above styles. If mix and match is what you love, you could combine different beautiful elements together to realize your "dream home".  When choosing a combination, make sure that every element fits in with the other. If not, the results may not be appealing.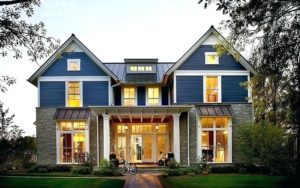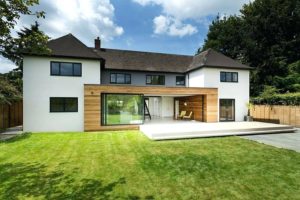 Your elevation may be single or two stories. This is applicable to all styles of elevation. Coming to roof type, you may choose a sloping roof, flat roof or terrace.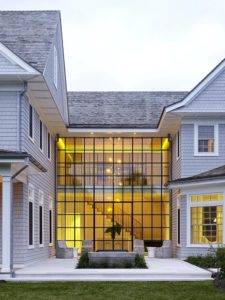 Slope roofs allow easy draining of water. If you choose a terrace, make sure you make provisions to cover it to avoid heat.
But truss work may disturb the aesthetics of the house. Flat roofs are easy to maintain and are inexpensive but have a limited life span.
When it comes to house elevation design, the options are many. However, it is important to consider all the factors before coming to a final say.
Also, you must look beyond the aesthetic element and recognize the style that will enhance your feeling of being home.
If you are interested to know more about the type of elevation that may best suit your needs or to get an elevation drawing done by our in-house architect, please do not hesitate to call us. We would be happy to help!
You may be interested in these design tips as well